VILLA - RESTAURANT - BEACH BAR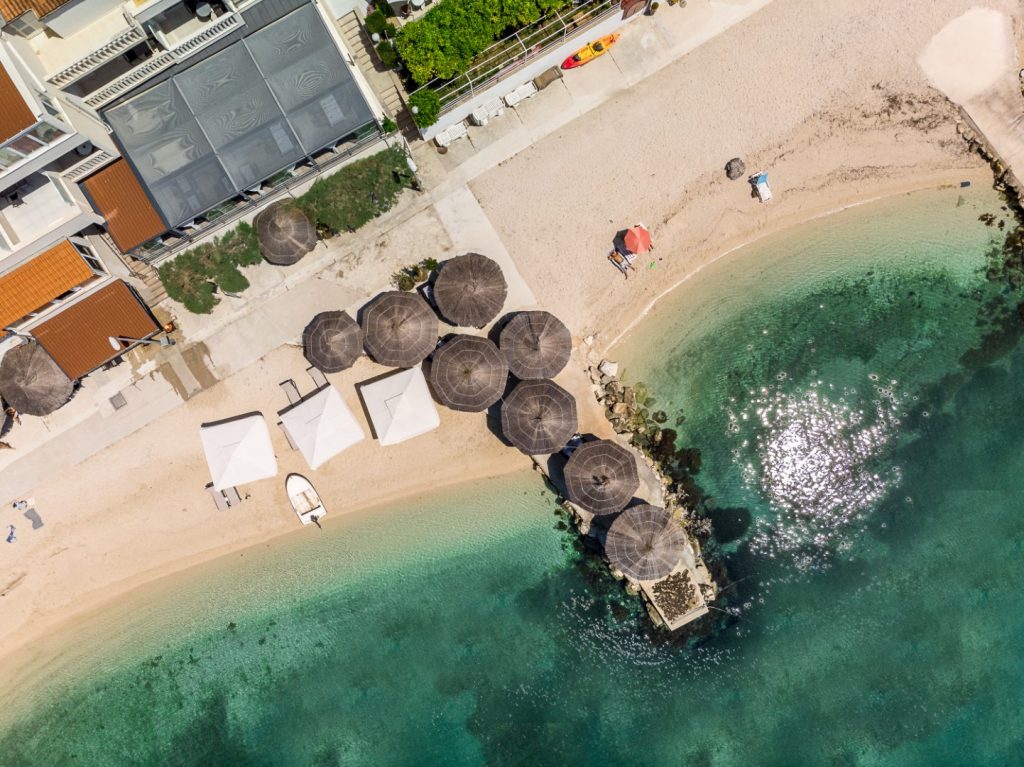 Hotel Villa Mario is located in Podstrana near Split toward Dubrovnik. The hotel was opened in 1990. We work throughout the year. We have parking for about 25 cars.
On the beach by the sea is our beach bar with 15 tables where you can enjoy our specialties in bathing suits.
Our hotel is situated in a prime location on the Adriatic magistali away from Split only 10 minutes (8 km). The airport is 25 km, port, railway and bus station 10 km.
If you want to see Split or the nearby islands, we can offer you a ticket to our boat. Ttakođer can arrange rafting on the Cetina river only 15 km away and excursions to the Krka National Park, Dubrovnik..